Adventist Community Services
Days Can Start Early With a Trip To Ridley's
Many Thanks to a Wonderful Partner in Serving the Community.
All Activities Are Bathed in Prayer!
Smiling Faces Will Greet You
Fresh Produce, Often Donated, In Season
All Work & No Play Would Make George a Dull Boy :)
Packing Away Donated Seasonal Clothing
Many Supplies Are Distributed
All Clothing Donated Is Shared Without Charge
Margie & Terry Carry On This Service With Dedication!

Services offered:  food and clothing free of charge regardless of race or religion.

Hours Open:
      The clothing room closes 1/2 hour early each day.
Monday:    2:30 pm to 5 pm
Tuesday:  10 am to 12:30 pm

Closed all holidays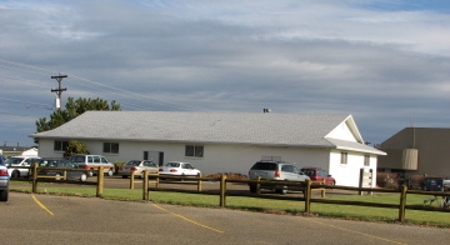 Located at the corner of Linden and Indiana across the parking lot from the Seventh-day Adventist Church

Donations are always welcome.  For larger items or a large amount of things please check with the staff during open hours.
Volunteers to assist in this work are always needed.